Shopping Cart
Your Cart is Empty
There was an error with PayPal
Click here to try again
Thank you for your business!
You should be receiving an order confirmation from Paypal shortly.
Exit Shopping Cart
NY House Painters, Pressure Washing, Deck Restoration & Staining
Kellogg's Painting Inc. 518.965.0720
Quality Painting Since 2007
Call Now For Your Free In Home Consulation
Kellogg's Painting Blog - Leeds, NY 12451 Painters

Your home is one of your largest investments. Memories are created in your house with holidays and time spent with family and friends. 
Create a space that is beautiful, enjoyable and relaxing. 
The Windham New York interior house painters at Kellogg's Painting Company have been providing interior house painting services since 2007 in the Catskills up state New York area. Our painters are experienced, knowledgeable and safety trained. Our painters have the know how to turn your homes interior into a show case that you and your family will be proud of.
Kellogg's Painting is a full service painting contractor that not only paints Windham, NY interiors, but our residential painting company is also, a Sikkens Certified Staining Contractor and a Wolman Staining Wood Care professional. What this means is that we specialize in staining log homes, log cabins. exterior wood siding and are a deck staining contractor providing services in Windham and the surrounding areas.
If your house needs interior or exterior painting, staining, deck restoration or maybe you would like to wash your homes vinyl siding or whiten the gutters using our low pressure house washing services give Kellogg's Painting a call 518.965.0720 to learn what sets our painting company apart from the competition and why we are the Windham, NY painting contractor of choice.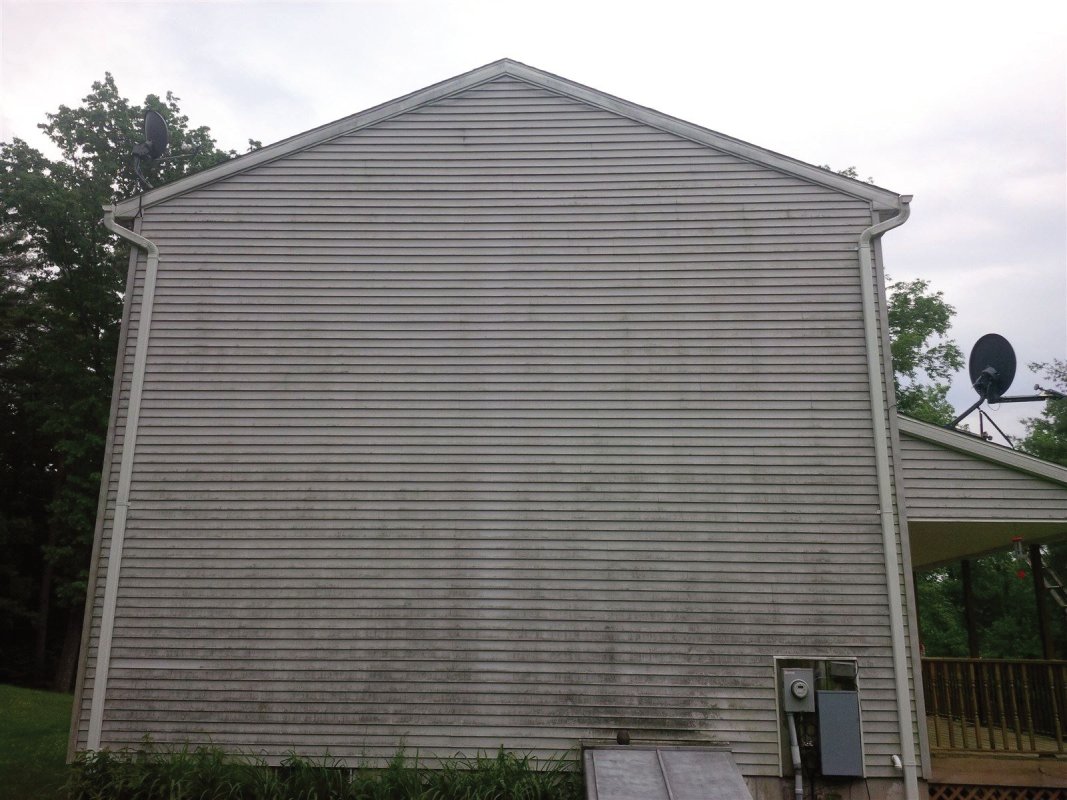 Coxsackie home before Kellogg's Painting washed it using low pressure soft washing methods and applying a wax after the final rinse.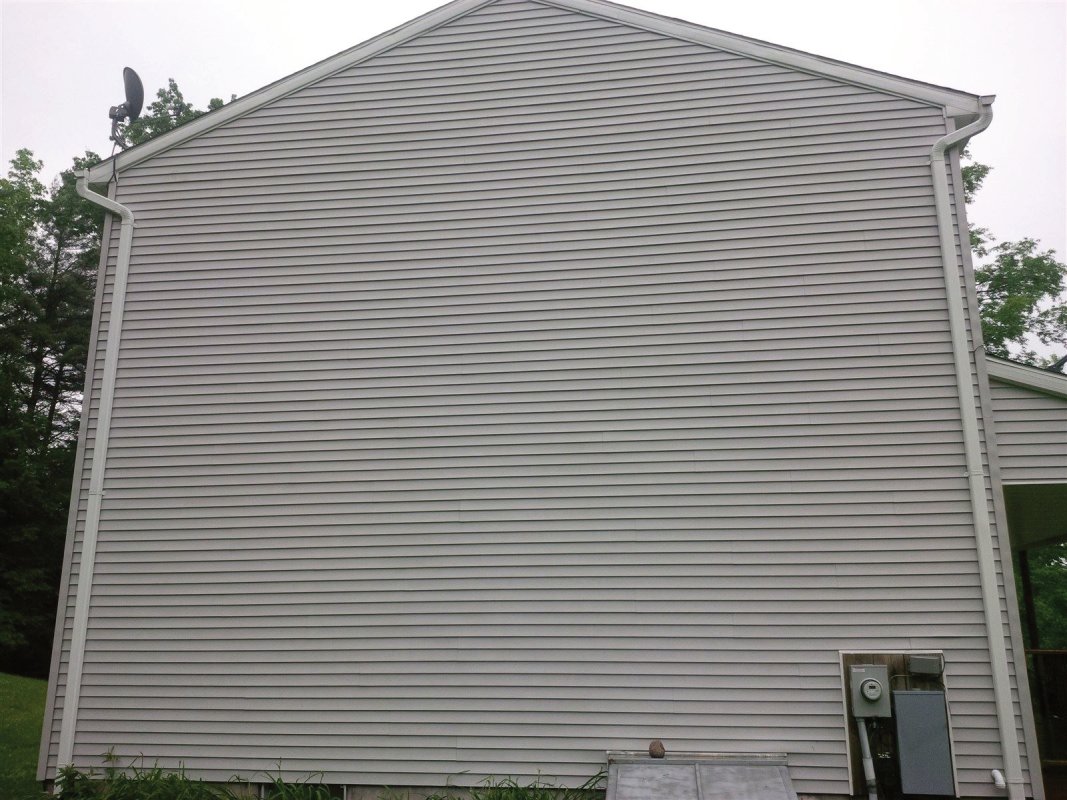 Coxsackie NY home after Kellogg's Painting provided low pressure house washing services.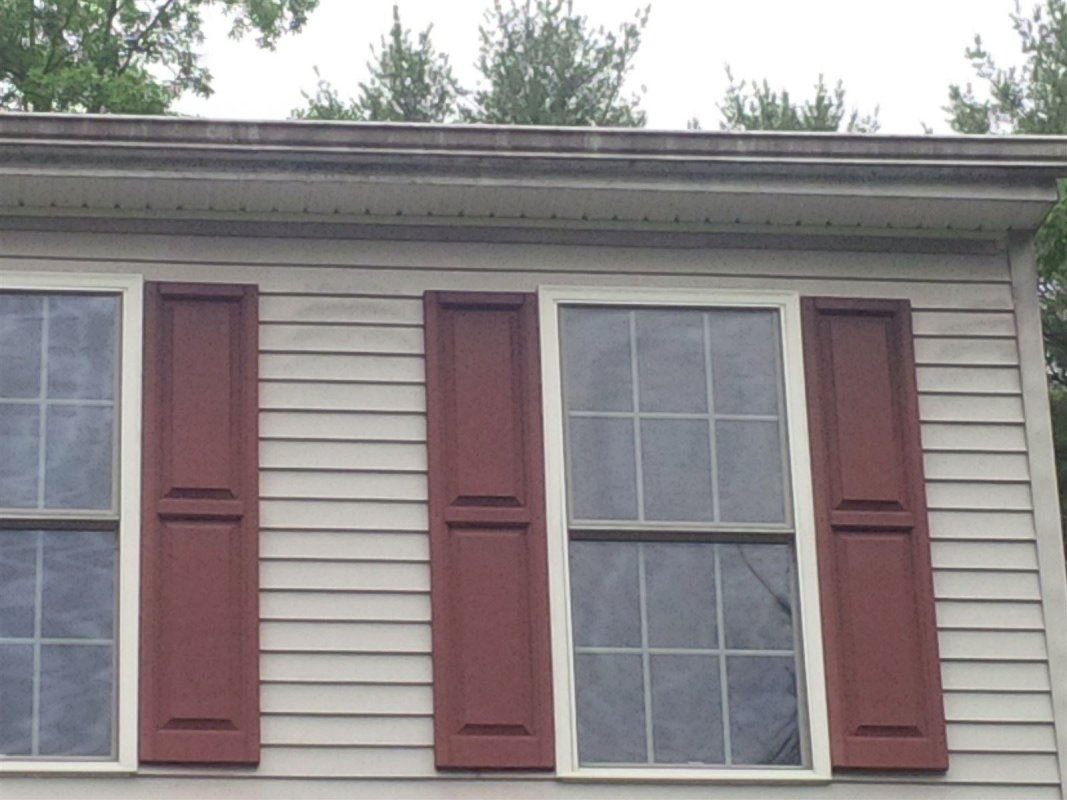 Coscakie NY gutters before Kellogg's Painting whitened the gutters.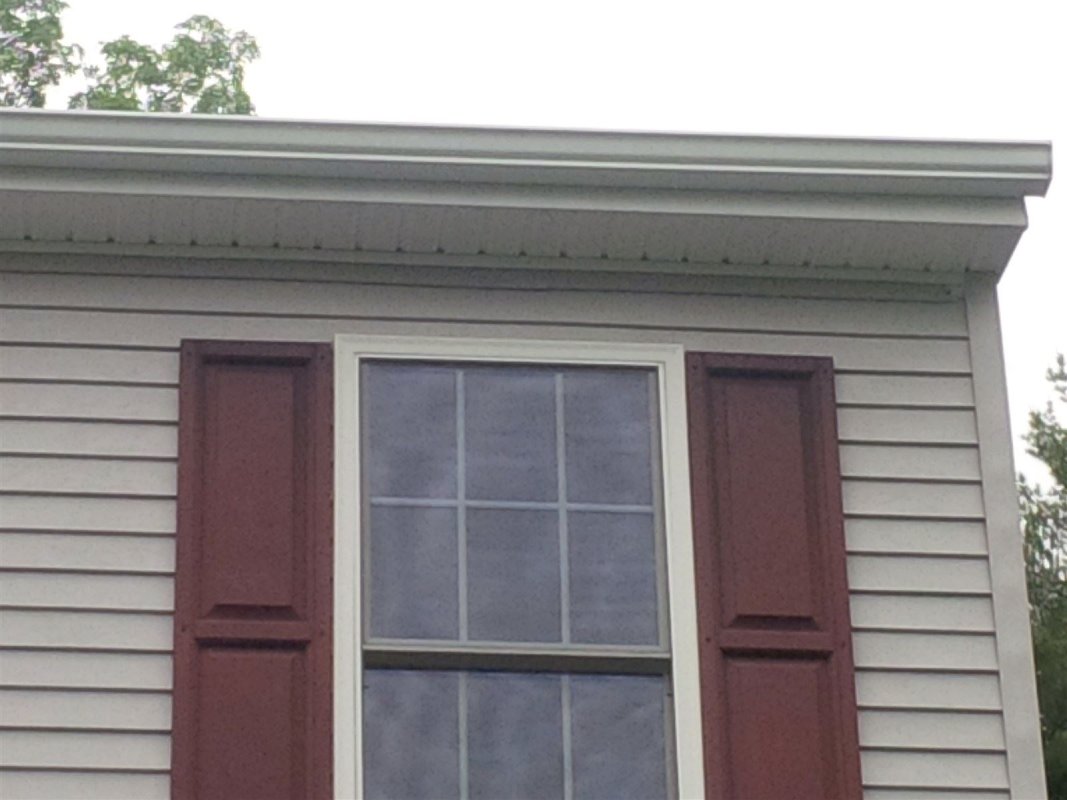 Coxsackie NY homes gutters after Kellogg's Painting whitened the gutters.
Do you have vinyl siding that needs cleaning and gutters that need whitening? Kellogg's Painting provides
low pressure house washing
in Hudson. 
Whether your home is in the Catskills or Hudson Valley New York areas. Kellogg's Painting of Leeds, NY 12451 Greene County can restore and protect your most valuable investment, including
deck staining
and restoration services.  
Spring is almost here and it is a good time to do exterior maintenance of your home, including washing your house siding, gutters, overhangs and windows.
This may sound like an easy task to tackle on your own, but in fact can be dangerous. Most home owners do not have the proper equipment and detergents to power wash there home safely, efficiently and correctly. Even if you own a pressure washer chances are you are using high pressure and holding the wand to close to the surface to clean which can damage the surface and create water intrusion. A property owner will use ladders to reach high areas that become slippery and unstable. Most detergents sold in the stores are not effective against removing all pollutants and contaminants from your siding and will not whiten your gutters, because they will not remove the electrostatic bonding from them.
A professional experienced, knowledgeable and safe pressure washing company will wash the exterior of your home from the ground using low pressure and the proper cleaners that will not only clean your exterior, but will also kill the spores that create mold and mildew. Professional house washing contractors know that it is not high pressure that cleans the surface, but it is using the proper house cleaners in the right quantities.
What to ask a N.Y pressure washing contractor to qualify them as a LEGAL professional power washing company to wash the exterior of your home?
1) Do you have insurance? A N.Y contractor is required to carry liability insurance and workers compensation insurance.
2) do you have a N.Y State Sales Tax I.D Number? New York state requires that sales tax be collected on all repairs and maintenance. Power  washing is considered maintenance .
3) Is your business registered?
4) Do you have references, names and phone numbers?
5) Dose the contractor provide a clearly written outlined proposal?
6) Does the proposal include all materials and labor?
7) Is the contractor going to use low pressure? How many psi will be hitting the house? It should not exceed 1,000 psi, as that would be considered using high pressure.
8) Is the contractor punctual for the initial estimate?
9) is the contractor business like?
These are a few tips to help you to have a positive house washing experience when hiring a Albany, Catskills or Hudson Valley pressure washing contractor to power wash your home.
Low pressureis all that is needed to remove surface dirt, pollutants, mold, mildew and algae when combined with the correct cleaners and experience. A professional pressure washing company will use low pressure, as to not damage your property and to prevent water intrusion. A professional contractor knows that it is not the pressure being used, but the correct cleaners and application methods. Beware of contractors that use high pressure washing and/or get the wand real close to the surface.  
Our Cleaneris safe and specially formulated to remove environmental pollution, dirt and grime from vinyl, aluminum siding, masonry and painted wood.
Gutter Whiteningscrubs away the black stains and streaks caused by electrostatic bonding. These streaks are difficult to remove without the correct detergent and equipment. Kellogg's Painting has developed the proper technique and uses the right cleaners to whiten your gutters.
Window Cleaningby hand leaving your windows spotless, providing beautiful view for all seasons.
Waxwill prolong contaminants from appearing on your home, keeping it cleanerlonger and protecting the siding from the elements
A full service pressure washing contractor providing  house washing, exterior cleaning services in The Hudson Valley|Albany|Catskills|Albany County|Columbia County| Dutches County|Greene County, New York areas.
/