Shopping Cart
Your Cart is Empty
There was an error with PayPal
Click here to try again
Thank you for your business!
You should be receiving an order confirmation from Paypal shortly.
Exit Shopping Cart
NY House Painters, Pressure Washing, Deck Restoration & Staining
Kellogg's Painting Inc. 518.965.0720
Quality Painting Since 2007
Call Now For Your Free In Home Consulation
Kellogg's Painting Blog - Leeds, NY 12451 Painters

The painters at Kellogg's Painting paint with pride and really enjoy what they do. The most satisfying part of being a house painter is seeing how happy and appreciative a client can be after painting their home. 
Here is a screenshot of an email that we received regarding an exterior house painting project in Hunter, NY. 
Our client has a happy home!!!
The painters at Kellogg's Painting of Catskill, NY painted the interior of this living room in Kinderhook near Hudson New York. The professional team of painters painted the walls, ceiling and trim. The ceiling is painted a grey color, instead of traditional white. The grey ceiling accents the off white color crown molding.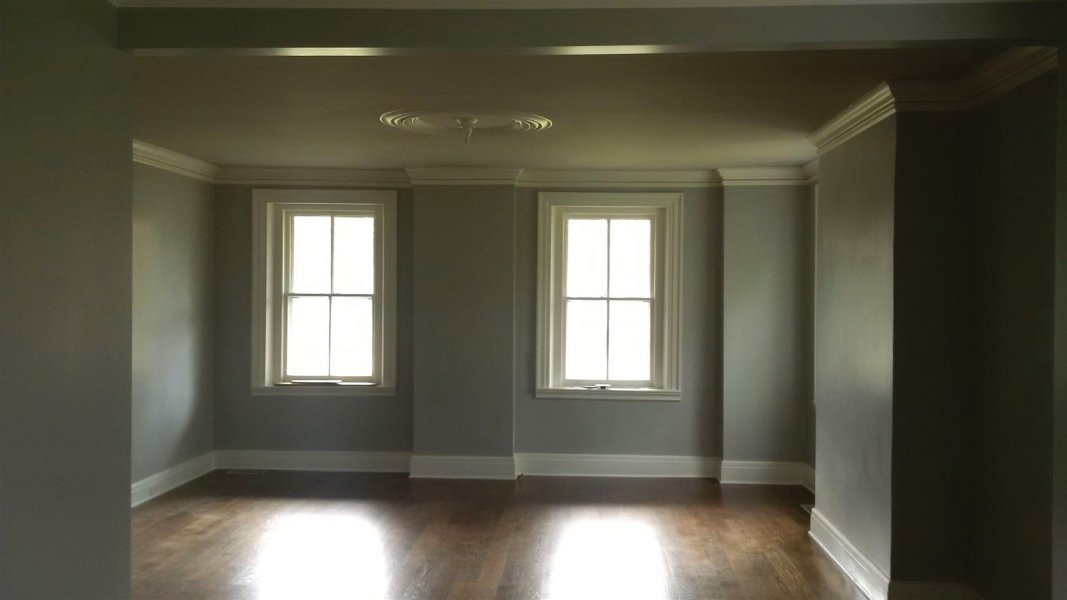 "Hiring Kellogg's Painting to refresh the exterior of our home was a very smart thing to do. From our first meeting to job completion, Thomas and his crew were simply impeccable. When we met for an estimate, I was quite impressed with Kellogg's comprehensive, professional presentation. Who knew that my experience would continue to get better?! Weather allowed them to start the job two and a half weeks earlier than originally scheduled. Then to my surprise, they finished in two days! They are well-staffed, timely, organized, they did a superlative job of painting, and they left the place spotless. Moreover, I was delighted with the friendly professionalism of each member of the Kellogg's team. Need painters? Call Kellogg's. You'll be surprised at how exceptional a contracting experience can be." Teresa - Hudson NY Exterior House Painting Project
When your looking for a Catskill painting contractor for your interior house painting project think Kellogg's Painting Company. Kellogg's Painting is located in the town of Catskill NY and has been providing interior house painting services since 2007. 
Kellogg's Painting painters in Catskill are safety trained, knowledgeable and paint with pride. View a few samples of interior house painting by the Kellogg's Painting interior painters in Catskill, NY below. 
Looking for an exterior painting contractor in Hudson NY? When the exterior of your Hudson home needs to be painted call Kellogg's Painting Company 518.965.0720. The professional painters at Kellogg's Painting have been painting the exteriors of homes in the city of Hudson since 2007. Kellogg's Painting Company is an experienced painting contractor with a team of professional painters that have the knowledge and skills to protect and beautify your most valuable investment in Hudson New York. 
If you have a home in the Catskills or Hudson Valley upstate NY areas you may have a front door painted red. I was curious, as to the meaning of a homes front door painted red, as Kellogg's Painting does paint a lot of doors red in the Catskills and Hudson Valley New York areas. 
Going back in time a homes front door painted the color red meant welcome. Tired travelers using horse and buggy would know that they could stop in your home and rest, as they would be welcomed.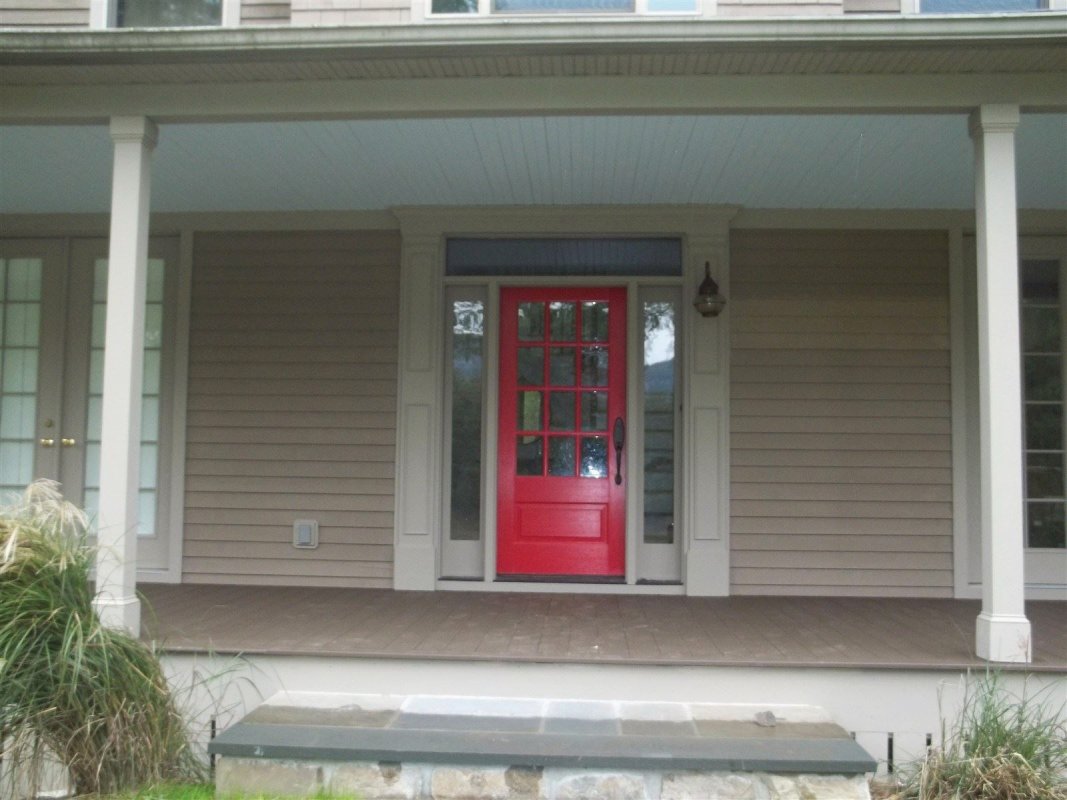 This Hudson Valley homes front door was painted red by the painters at Kellogg's Painting in Leeds, NY. 
If you want welcoming energy then painting your Hudson Valley or Catskills homes front door red is for you. In Feng Shui your homes front door is known as the "Mouth of Chi", which energy enters. If you believe in Feng Shui then painting your door red welcomes positive energy into your home. 
Churches painted the doors red to represent the blood of Christ.Once you walked in the church through the red doors that would signify you where on holy ground. Some people believe that a red front door will protect its homes occupants from evil. 
When a home owner paid off their mortgage in Scotland they would paint the front door red. This would signify that they now own the home debt free. 
These may not be all of the reasons for a red front door, but through research they seem to be the most common meanings of a front door painted red. 
Your home is one of your largest investments. Memories are created in your house with holidays and time spent with family and friends. 
Create a space that is beautiful, enjoyable and relaxing. 
The Windham New York interior house painters at Kellogg's Painting Company have been providing interior house painting services since 2007 in the Catskills up state New York area. Our painters are experienced, knowledgeable and safety trained. Our painters have the know how to turn your homes interior into a show case that you and your family will be proud of.
Kellogg's Painting is a full service painting contractor that not only paints Windham, NY interiors, but our residential painting company is also, a Sikkens Certified Staining Contractor and a Wolman Staining Wood Care professional. What this means is that we specialize in staining log homes, log cabins. exterior wood siding and are a deck staining contractor providing services in Windham and the surrounding areas.
If your house needs interior or exterior painting, staining, deck restoration or maybe you would like to wash your homes vinyl siding or whiten the gutters using our low pressure house washing services give Kellogg's Painting a call 518.965.0720 to learn what sets our painting company apart from the competition and why we are the Windham, NY painting contractor of choice. 
Kellogg's Painting is a painter in Saugerties NY. A full service painting contractor providing interior - exterior painting, staining, deck restoration and low pressure house - power  washing services to residential homes in Saugerties NY 12477 and the surrounding Catskills New York areas.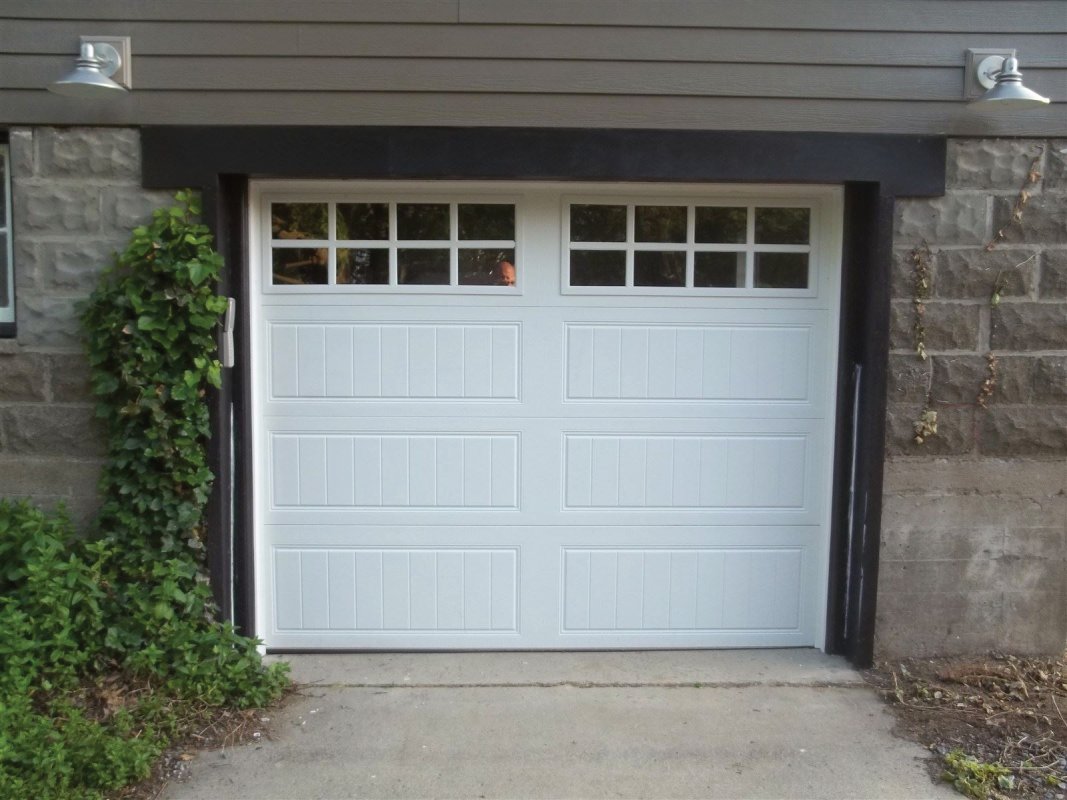 A Saugerties NY garage door before Kellogg's Painting painted it.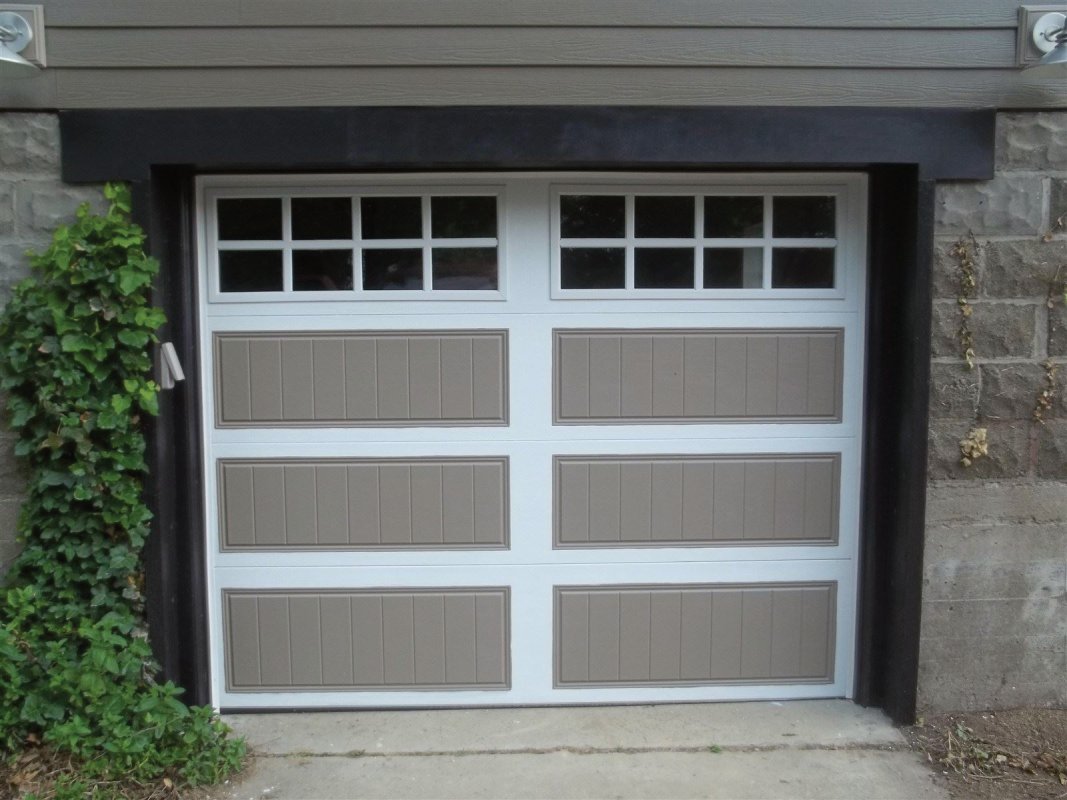 Garage door after Kellogg's Painting painted it. Kellogg's Painting can paint your aluminum, wood and vinyl Saugerties, NY garage doors.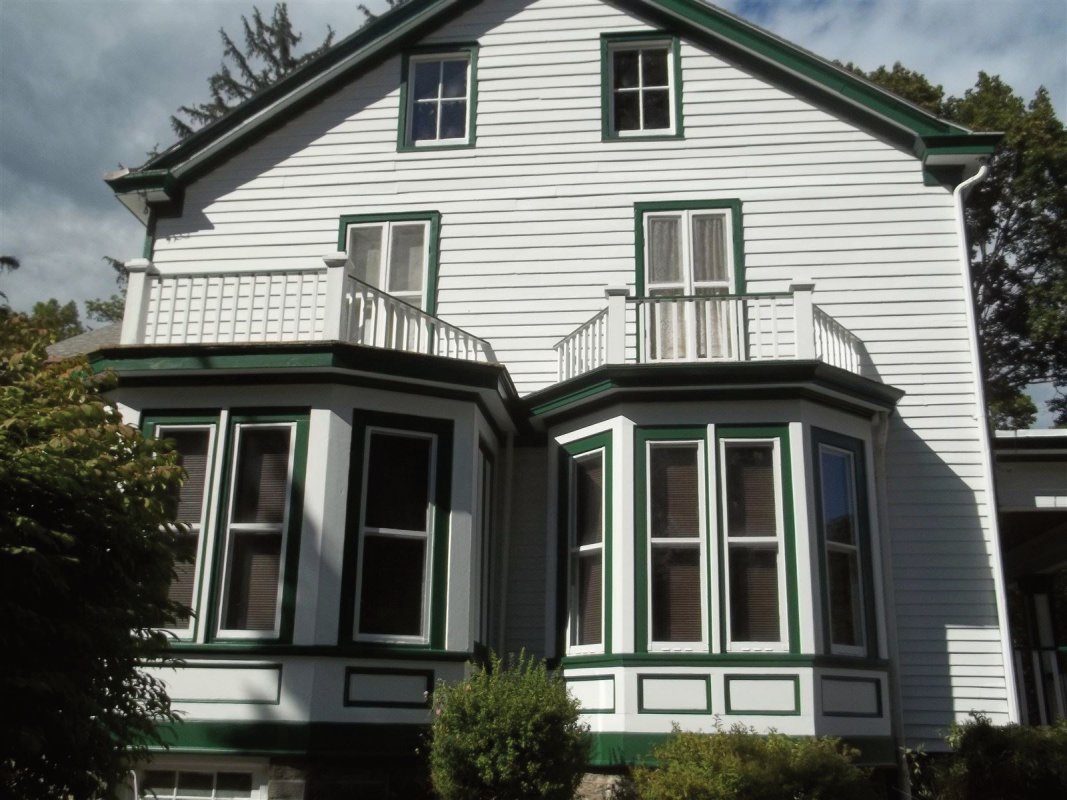 Kellogg's Painting provides exterior painting services in Saugerties NY 12477.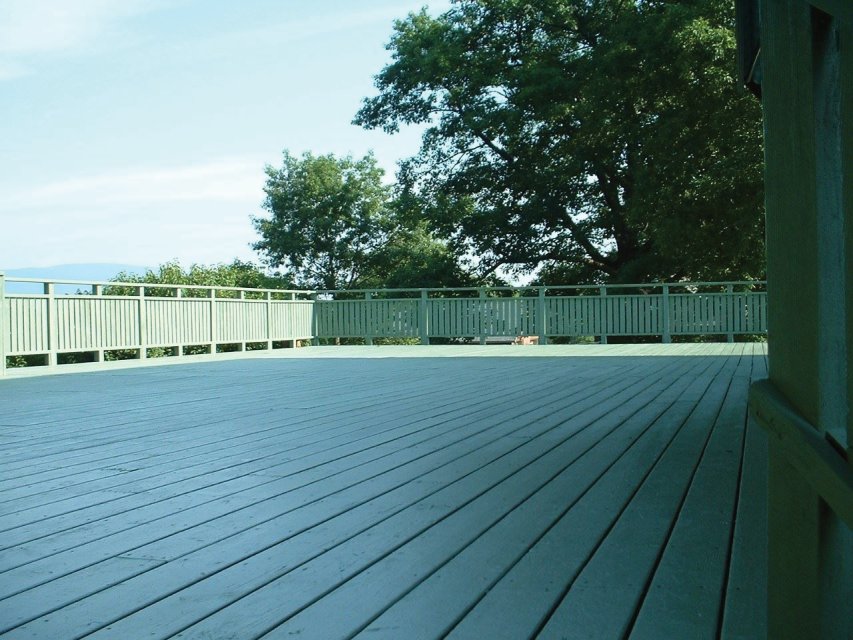 The painters at Kellogg's Painting applied a solid stain to this Saugerties NY deck. 
Kellogg's Painting painters in Saugerties, NY are your interior painting contractor of choice. 
Most recent exterior painting project in Hudson, NY. We did a complete exterior re-paint, including staining of the fence surrounding this mid 1800s Hudson home. Our painters paid attention to the detail, including the mint green doors on the front. 
When hiring a painter for your Catskills or Hudson Valley NY home or business safety should come to mind. Ask the painting contractor about safety. Does the painting company have a safety program? Does the painting contractor perform safety meetings with there employees? Does the painter utilize a safety manual? 
Most construction work related injuries and deaths occur from falls. Falls from ladders and scaffolding. 
Kellogg's Painting Company of Leeds, NY 12451 employees are trained on how to safely use each piece of equipment that is used during the operations of painting the interior-exterior of your Catskills and Hudson Valley NY home. Our painting company has a safety program in place. We utilize a safety manual, weekly safety meetings, ladder safety classes, adhere to OSHA and asses any safety concerns of each painting project before starting the project.
View our ladder safety certifications and training.
Another safety concern that is sometimes overlooked is lead paint. Older homes in the Catskills and Hudson Valley NY areas have lead paint under numerous layers of latex paint. Lead paint is not only a concern for a painting contractors employees, but it is also a concern for the family whom resides in the home that is being painted. Any painting contractor that is going to be painting six square feet or more of painted surfaces in a room for interior projects, or more than twenty square feet of painted surfaces for exterior projects where lead paint is present must be a EPA Lead Certified Firm with EPA Lead Certified Renovators and follow lead safe working practices.
Read more about the Federal Lead Law and View Kellogg's Painting EPA Certified Firm and Certified Renovator Certificates.
/